LONG TERM TMF STORAGE
Compliant & Cost-Effective TMF Storage
No more CDs or thumb drives. Store your TMF in a secure, audited, and inspection-ready system.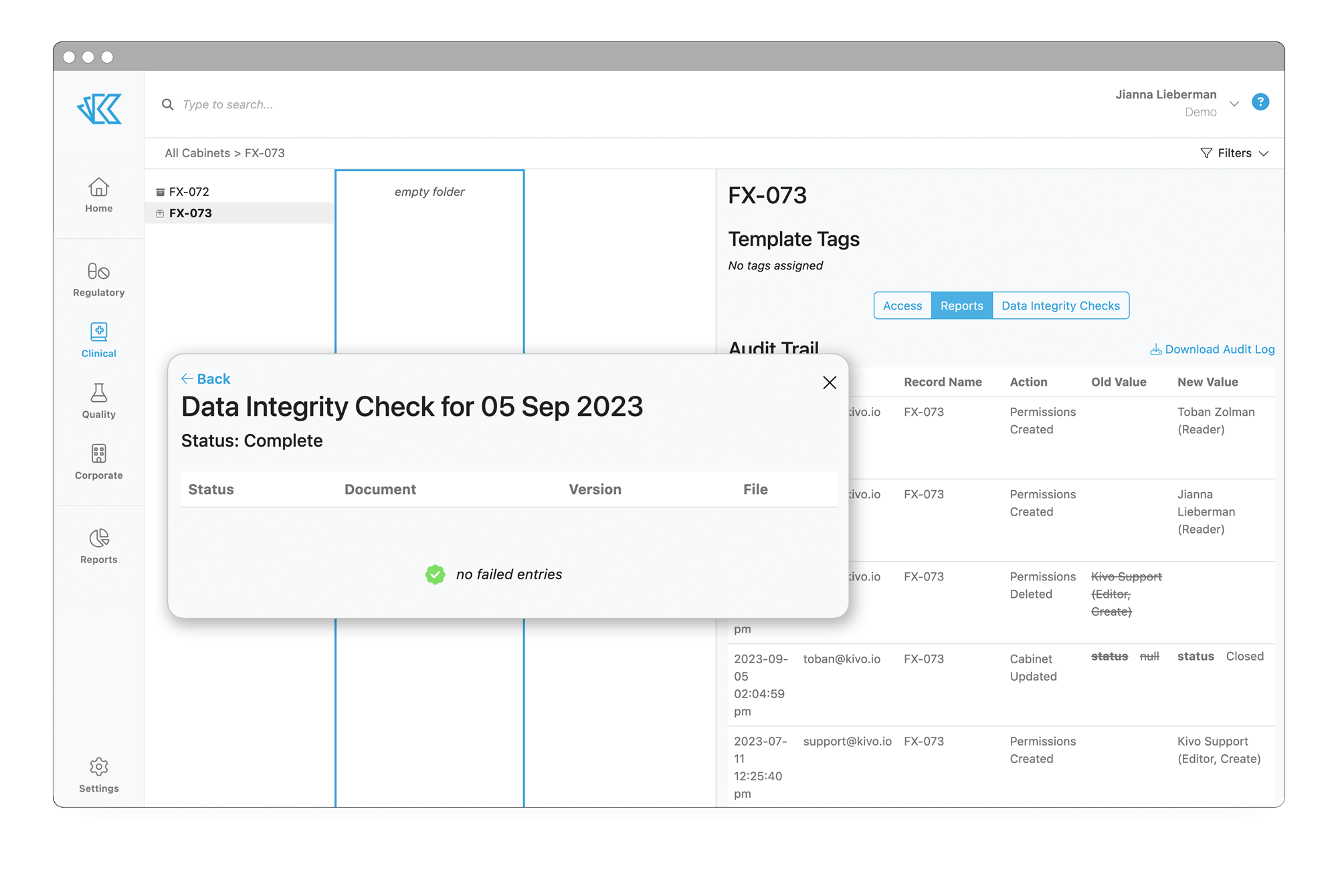 No more choosing between cost & compliance
Cost-effective TMF storage is long overdue for small pharma
Too many teams find themselves either paying exorbitant fees for TMF storage, or moving their TMF to a thumb drive and breaking the audit trail. Kivo offers a better option - a secure, controlled, audited TMF storage environment that maintains GCP. Quarterly data integrity checks are included.
LONG TERM TMF STORAGE
Maintain your control and reduce your cost
By leveraging secure, cloud-scale infrastructure, Kivo is able to offer sponsors a long-term TMF storage option that both maintains GCP for their studies - and is affordable enough for 25+ years.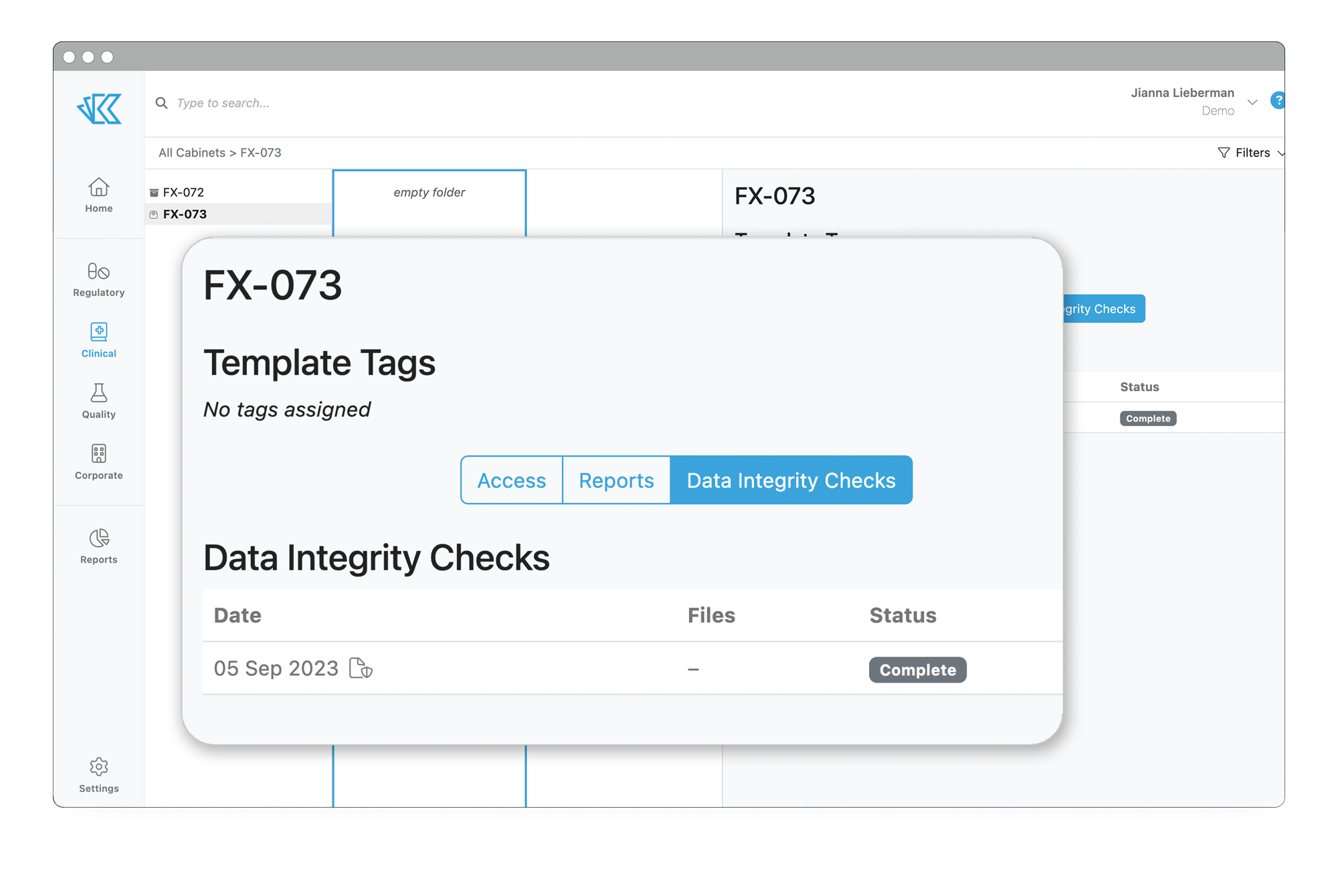 Our TMF storage services include:
Access Control
Ensure that your stored TMF can only be accessed by authorized users - but that they have instant and easy access when required
Read-Only State
Read-Only for all documents in your stored TMF means that every part of your study is 'locked' and cannot be changed without authorization.
Audit Trail
Maintain the audit trail for your TMF, even while in storage, ensuring that any changes are fully captured for GCP and any future inspection
Regular Integrity Checks
Quarterly data integrity checks (via checksums) are performed against your stored TMF by the Kivo team to guard against any data corruption
Accelerate Your
Workflow with Kivo
See how Kivo can help your team reduce manual work and accelerate speed-to-market.
View Reviews On: