END OF STUDY TRANSFER
TMF Migration Made Simple
Easily transfer your TMF into Kivo's intuitive and
cost-effective TMF Manager.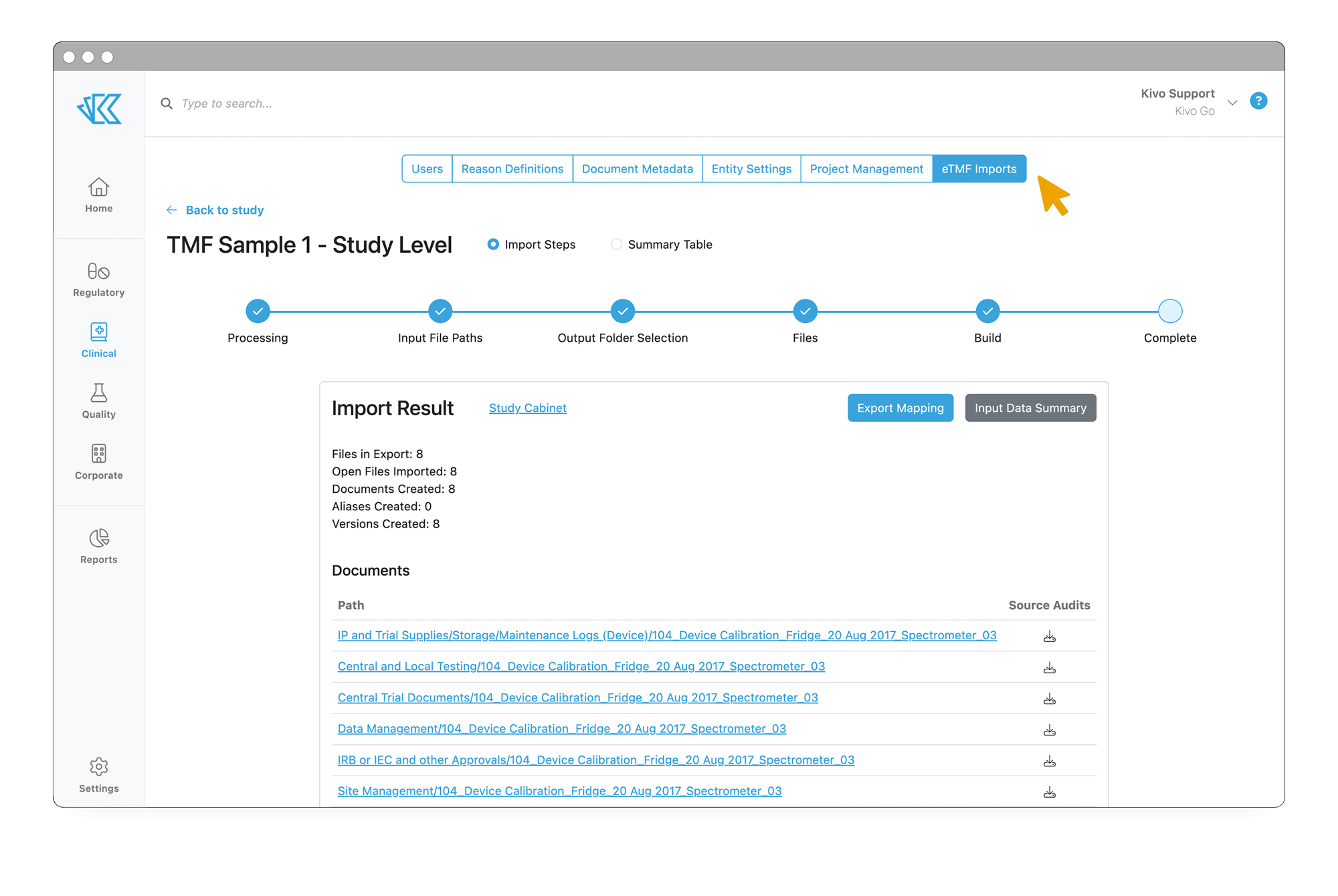 Transfer your TMF with total confidence
We make it fast and easy to bring your study into Kivo for management or storage.
Storing your TMF with your CRO may seem convenient, but bringing your TMF in-house gives you enhanced oversight over your data, as well as reducing overall spend. Kivo's validated, end-to-end TMF transfer solution will quickly bring all your study documents, metadata and audit trials directly into Kivo.
END OF STUDY TRANSFER
A turnkey TMF migration solution
Kivo's services team works closely with sponsor teams to quickly and confidently transfer their TMFs from completed or pre-existing studies into the Kivo system - for either active trial management or long-term storage.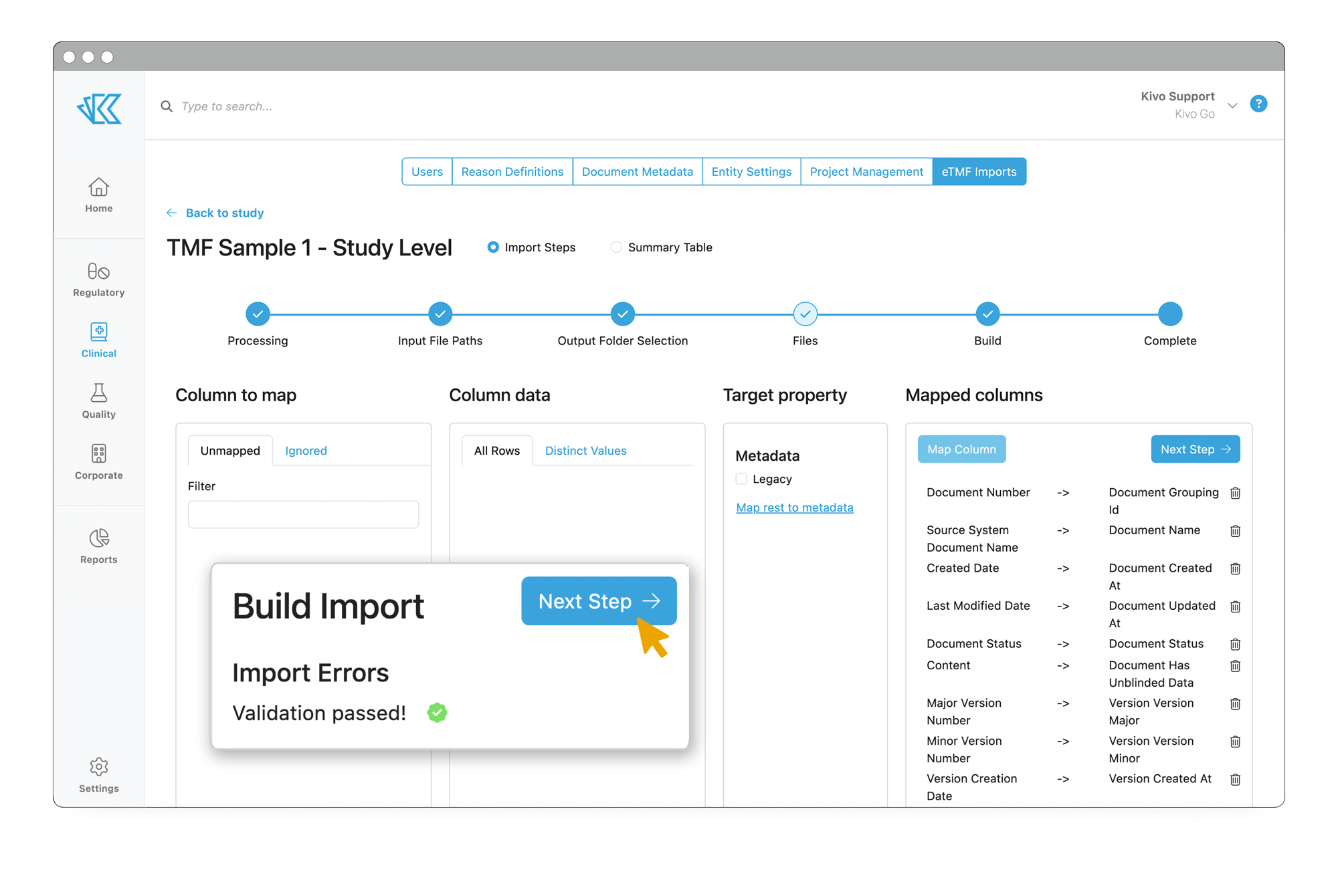 Our end of study transfer services include:
Migration planning
Migration planning to ensure we have the full scope of every required document, including full support for unblinded data
Data mapping
Data mapping for all data and document fields, all associated metadata and all audit trial information from the source systems
Secure FTP
Secure FTP from your CRO or source systems directly to Kivo ensures that the chain of custody is maintained from start to finish
Paper import
Paper import is supported for studies not yet in a digital format
Quality checks
Quality checks are performed by Kivo for every document mapping and for the transferred studies
Setup of Kivo's TMF Manager
Setup of Kivo's TMF Manager to provide your team with easy access to your studies, whether for active trial management or long-term storage
Accelerate Your
Workflow with Kivo
See how Kivo can help your team reduce manual work and accelerate speed-to-market.
View Reviews On: