investigator site MANAGEMENT
Streamline Investigator Site Management
Be confident your site documentation is complete and in the right place.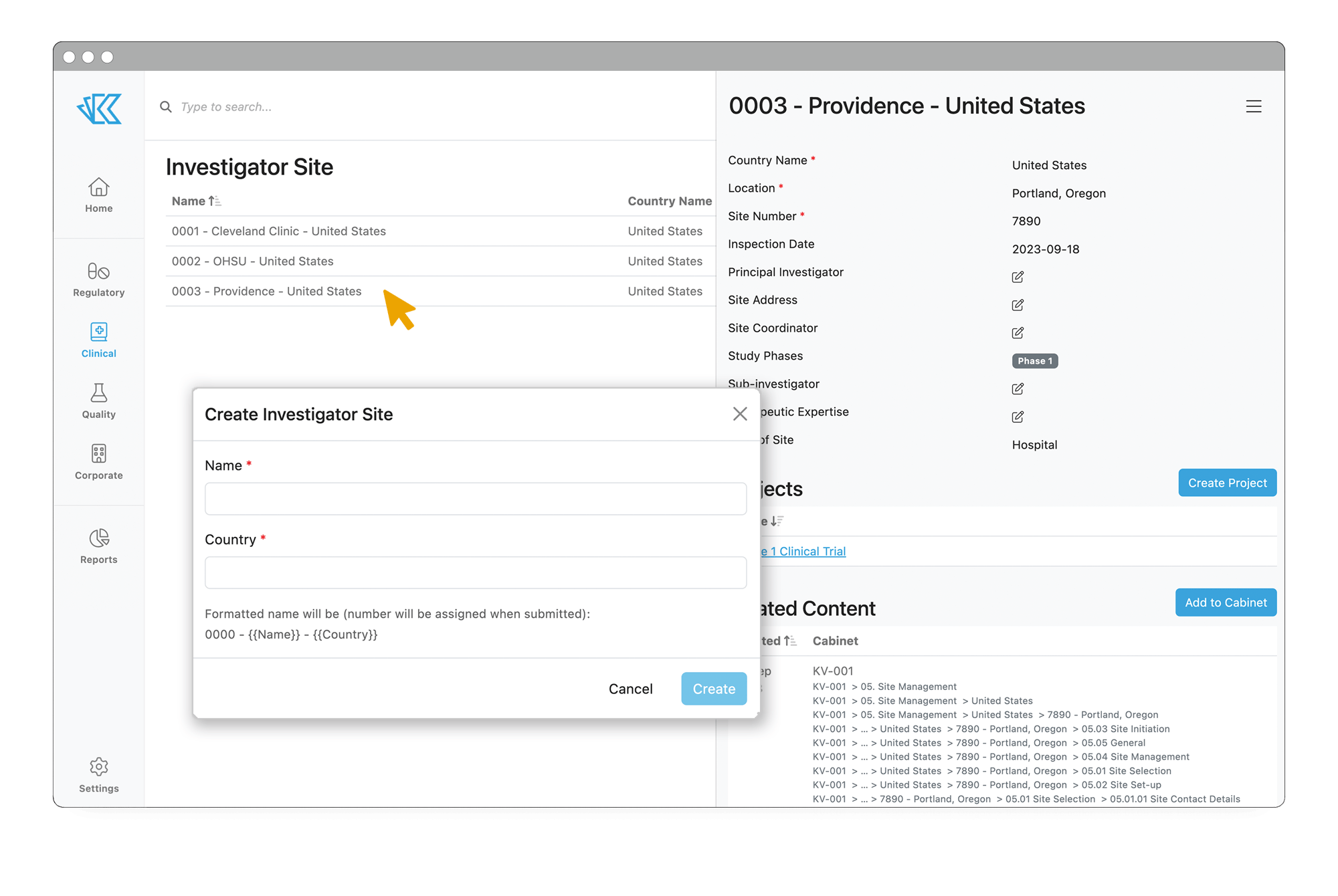 Accelerate Site Selection & Startup
Standardize tasks, build reporting, and keep study start-up on track.
Choose the Investigator for each study, country, and need with Kivo. When you've made a decision, associate the Site with the appropriate project to automatically create the correct tasks and placeholders for the necessary documentation. Finally, use our project management tools to monitor and report on document and task completion to keep study start-up on track.
CLINICAL site MANAGEMENT
Improve TMF Completeness
Make it easier to gather, monitor, and report on site documentation. Create cabinet and folder level placeholders for all necessary information. Track certifications, audit dates, contact information and more, all in one place.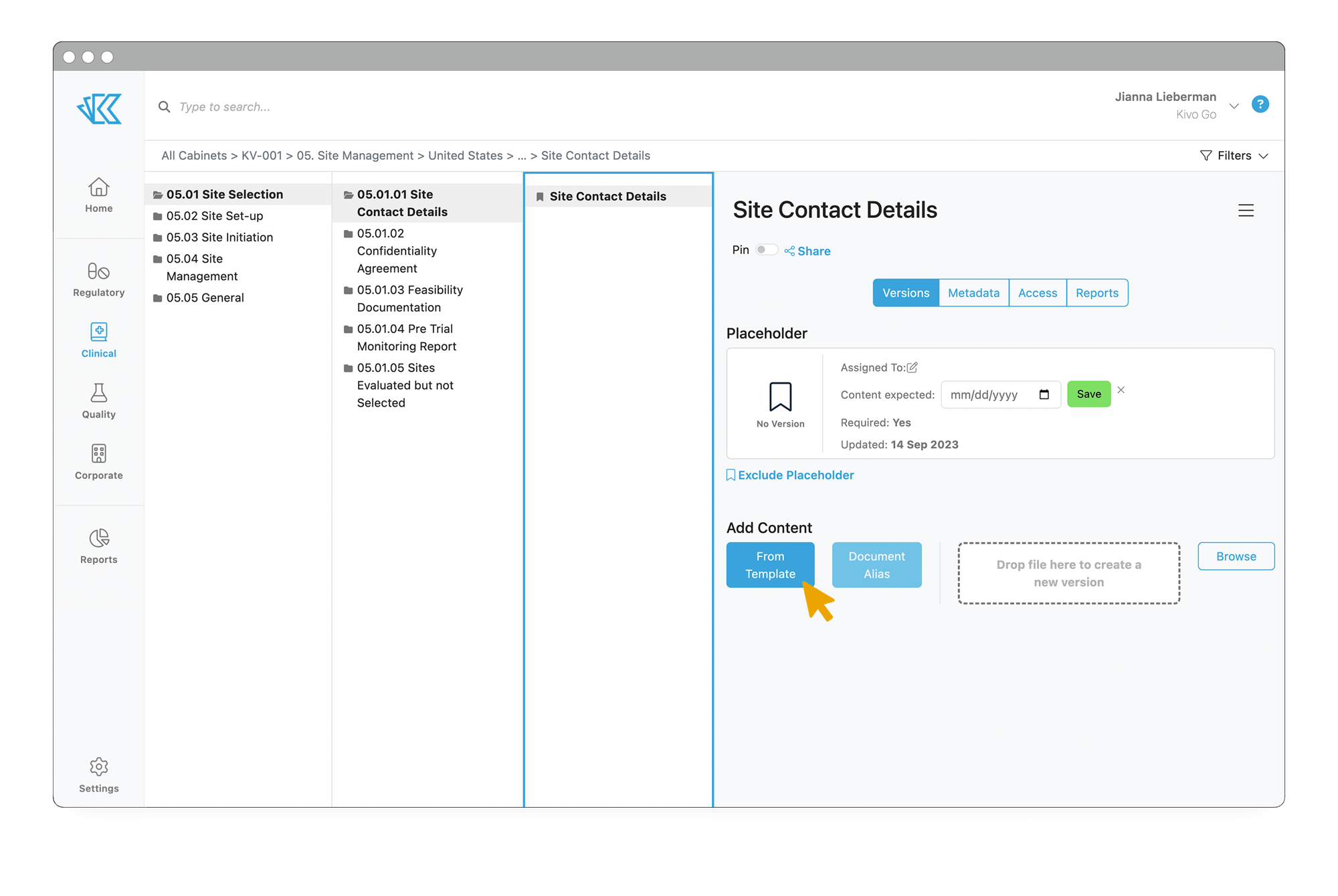 Benefits of managing your sites in Kivo include:
TMF Completeness
Easily track what documents need to be included in the TMF with cabinet and folder templates, document placeholders, and reporting capabilities
Accelerate Site Selection
Have site information at your fingertips so you can speed up selection with confidence, including event history, certifications, and more.
Effectively Manage Study Startup
Customize a study startup task and document checklist to match your SOPs. Assign tasks then report on progress against milestones.
Works for All Vendor Types
Labs, Clinics, Manufacturers, CROs, Suppliers, Compounders…there's no limit to the types of vendors you can manage within Kivo.
Work with Quality or Independently
Choose to use only Quality approved vendors, or manage your clinical vendors independently - it's up to you!
Intelligent Reporting
Report on vendors by country, by type, by audit dates, or any other parameter you need - even automate alerts straight to your inbox.
Accelerate Your
Workflow with Kivo
See how Kivo can help your team reduce manual work and accelerate speed-to-market.
View Reviews On: