ICH DOCUMENT TEMPLATES
Over 450 Pre-Formatted Templates
Kickstart authoring with pre-formatted ICH Document Templates at your fingertips - fully integrated with your DMS workflow.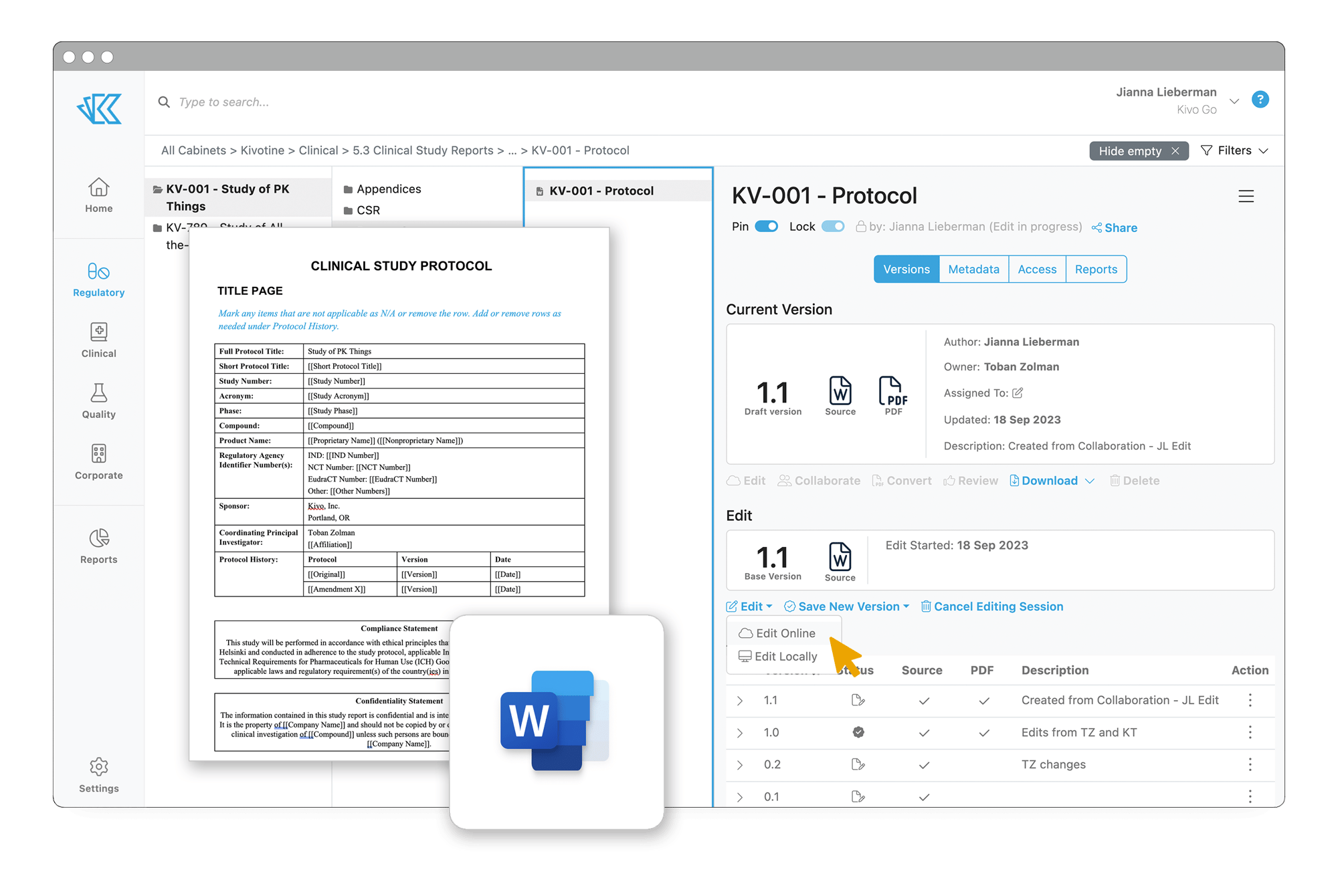 Templates for everything, that work everywhere
Give everyone on your team access to always-up-to-date ICH document templates
Using templates is a great way to not only improve structure and consistency - but also speed up document authoring. That's why we built Kivo's ICH Templates directly into MS Word - with guidance references, placeholder content, and complete customization options.
ICH DOCUMENT TEMPLATES
Streamline your documents across programs
We've taken care to implement 450+ ICH templates in our MS Word authoring and DMS in ways that speed up authoring and improve consistency across your teams. We've designed our documents without macros, so you don't need to worry about local installs or technical issues, whether your team is on Macs or PCs.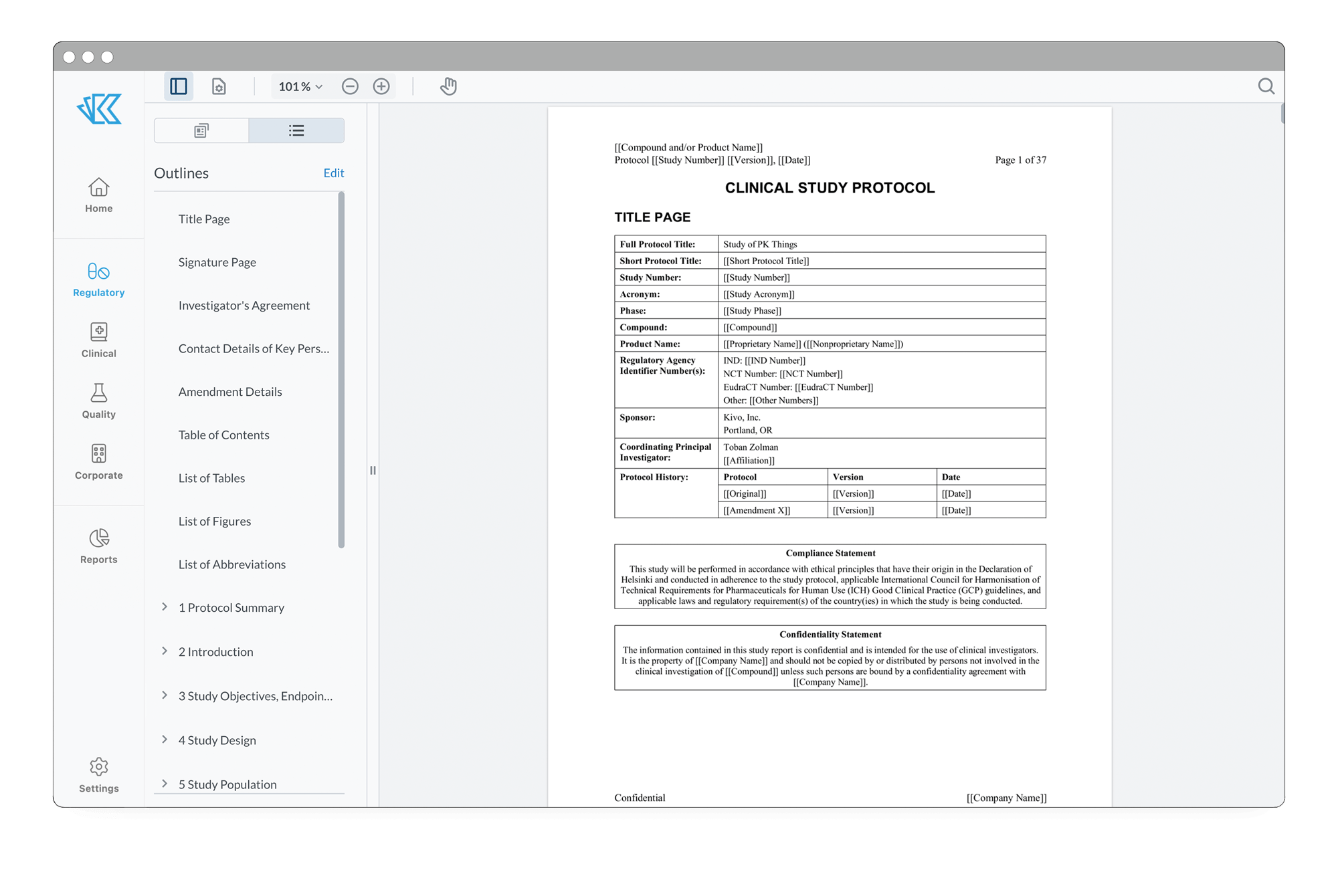 Benefits of using Kivo's ICH Document Templates:
Templates for Multiple Agencies
Our package includes templates for the FDA, Health Canada, EU M1 and IMPD, Clinical templates following M11, and additional non-clinical templates
No Installation Required
With Native MS Word implementation, no macros and no 'master template', everyone can use Kivo templates with no installation needed.
PDF-Ready Styles
Designed to be saved as PDF, our templates properly generate TOCs and convert to PDF without any hiccups
Customization Options
Save your own edits, such as M3 heading style customization (3.2.A.1 vs. 1), custom Company and Product names and flexible header/footer alignment - or upload your own entirely.
Smart Instructional Text
Clear instructions are included with every template. Toggle on and off while authoring, and remove the instructions if/when you are ready.
Built-in Content Guidance
Built in Guidance includes reference text, placeholder content, and shell content (tables, list of abbreviations, confidentiality statements, etc.)
Accelerate Your
Workflow with Kivo
See how Kivo can help your team reduce manual work and accelerate speed-to-market.
View Reviews On: