ACTIVE TRIAL MANAGEMENT
Confidently manage your trial, and your TMF
Kivo lets your team, your CRO partner, and your sites easily work together to efficiently manage the sponsor activities of your trial, as well as your eTMF.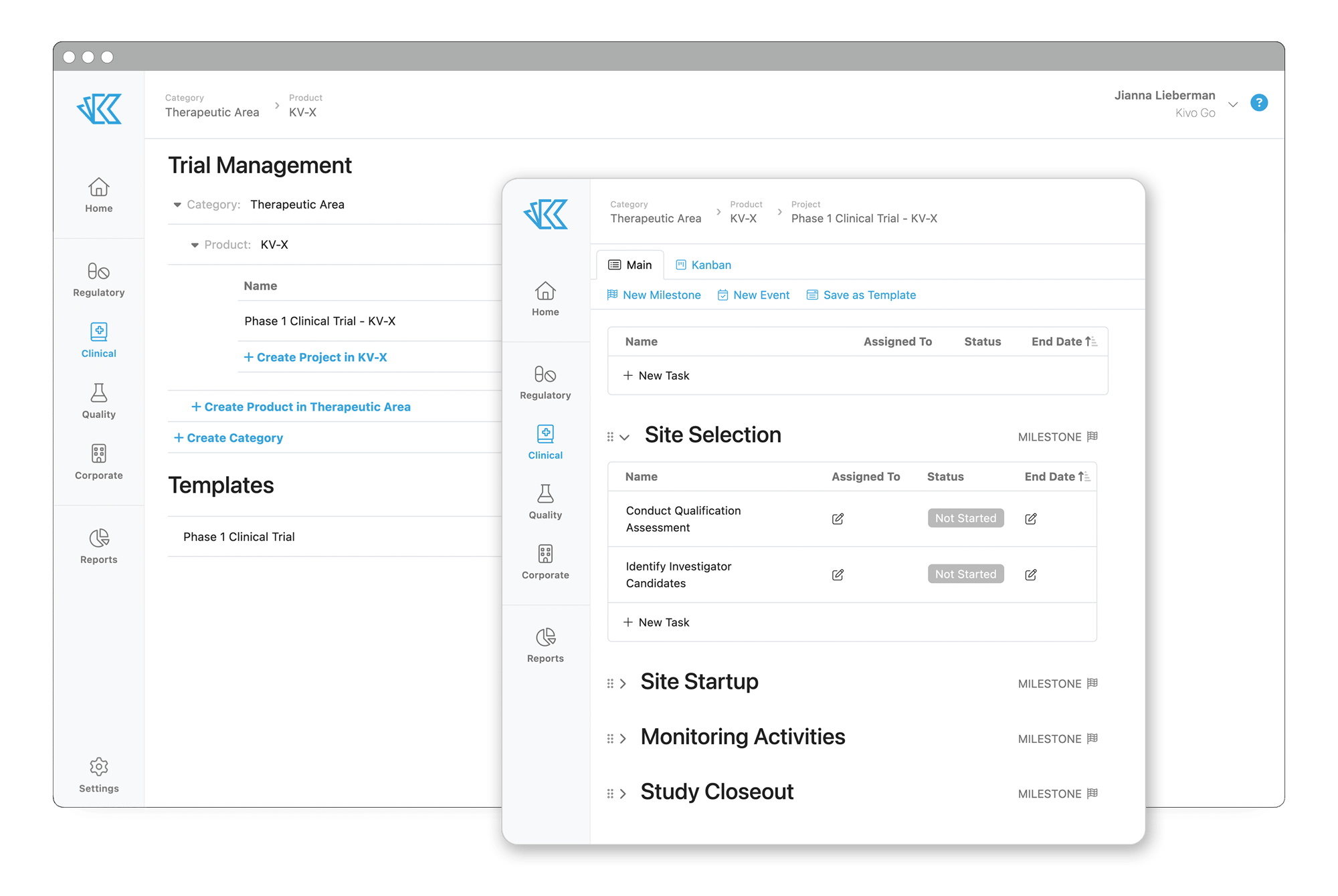 Streamlined from startup to closeout
Efficient project and process management for all your active trials
Managing an active trial requires a great deal of collaboration and coordination across internal and external teams. Kivo's project and process management brings monitoring, reporting, and intelligent automation to your trials - meaning faster site selection and study startup, as well as streamlined workflows to manage the inevitable issues and events as they occur.
ACTIVE TRIAL MANAGEMENT
An intuitive eTMF, project management included
Kivo simplifies and streamlines trial management - especially if you've been relying on a patchwork of file-sharing tools to coordinate across teams. We'll help you configure workflows and event handling to match your SOPs so that your team is not only able to easily monitor progress, but also manage through investigator changes, adverse events, supply chain challenges - and everything else that active trials can throw at you.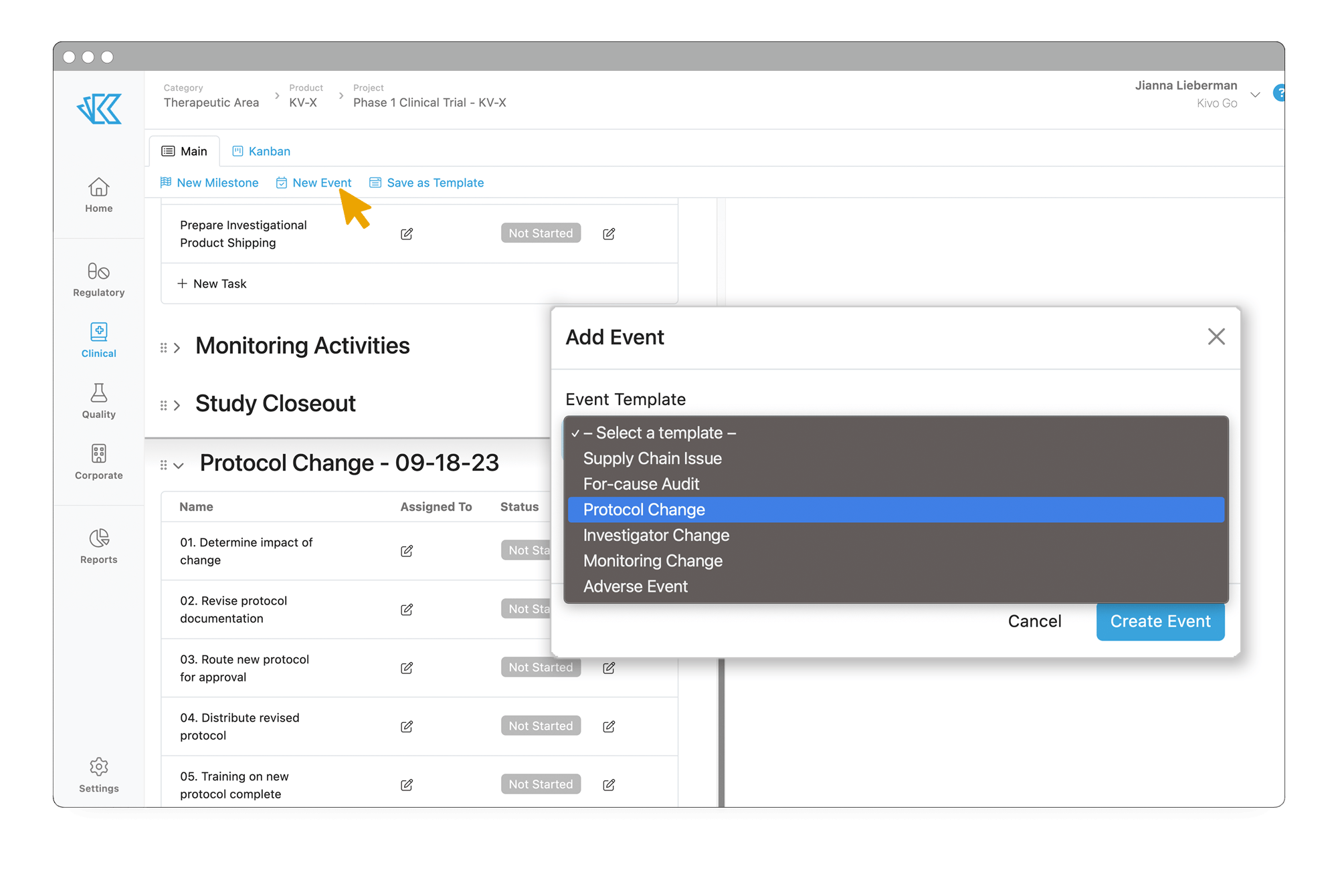 Benefits of managing your active trial in Kivo include:
Intuitive eTMF Manager
Kivo is built to the TMF reference model, with an easy-to-use interface for your team and your CRO partner - no installs or lengthy training required.
Virtual Inspection Readiness
Designed for virtual inspections, Kivo builds an automatic audit trail for all documents, so you are ready for inspection when the time comes.
Access from Anywhere
Fully browser-based so you can work anywhere. Compatible with Mac or PC. Native Office integration doesn't require separate login.
Trial Project Management
Kivo's configurable workflows and intelligent automation allow you to create triggers and templates to speed up your work and track progress with your CRO.
Intelligent Reporting
Fully customizable reporting so you can keep eyes on your projects. Automate alerts as needed, so you never have to worry about something falling through the cracks.
Collaborative Authoring
Collaborate with internal team members, external partners, and anyone else who needs access with collaborative review. Edit online together in Microsoft 365.
Accelerate Your
Workflow with Kivo
See how Kivo can help your team reduce manual work and accelerate speed-to-market.
View Reviews On: