KIVO ECTD VIEWER
Locate the right version, right away.
Reduce follow-up time and gain visibility into the full submission lifecycle.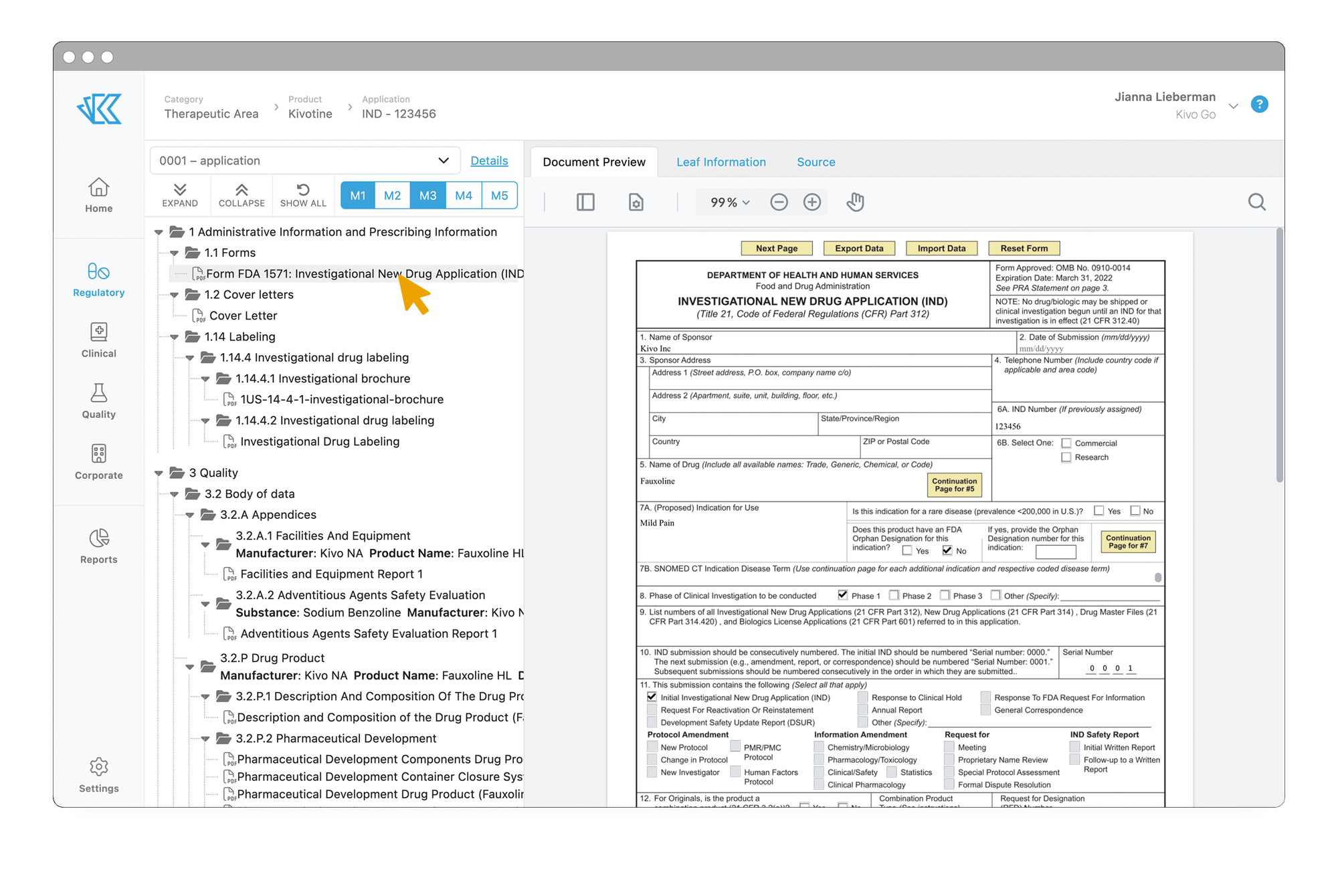 Work together to speed up submissions times
Kivo makes it easy to find, share and submit response information
Agency submissions and responses require efficient cross-team collaboration - and rely on accurate, controlled information. Kivo's eCTD viewer makes it easy for your entire team to find, share and view that key information - and for your submissions team to manage their work together.
eCTD Viewing
Link Documents Directly to the DMS
Because Kivo's eCTD viewer leverages our intuitive DMS, every document or correspondence is instantly accessible - with all its associated metadata and audit trail. it's also easy to see which documents - and versions - were included and referenced in every submission or response.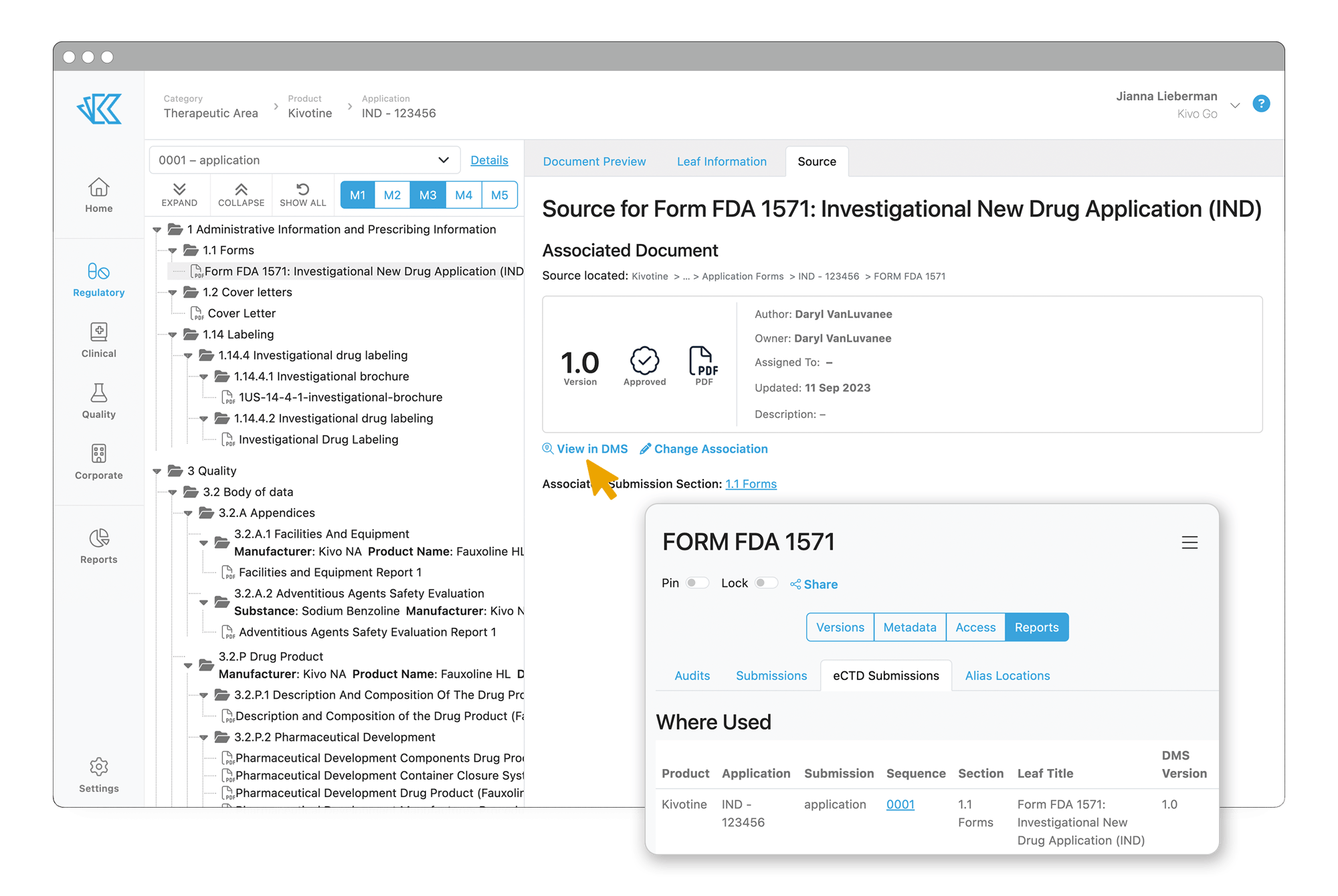 Benefits of Kivo eCTD Viewer
Easily Grant and Manage Access
Easily grant or revoke access for everyone on your team, including view-only access for everyone in your organization, so you are all on the same page.
No Installation Required
Our viewer is fully browser based, compatible on Mac or PC, and requires no local install to run.
Module & Sequence Views
Our flexible viewer allows you easily navigate modules and switch between individual sequences, current, or cumulative views
Linked Directly to DMS
Live document links make all associate metadata and audit trails instantly accessible. The original document is one click away at all times.
Accelerate Your
Workflow with Kivo
See how Kivo can help your team reduce manual work and accelerate speed-to-market.
View Reviews On: