INSPECTION READINESS
Purpose-Built for Virtual Inspections
Be inspection-ready in minutes with Kivo eTMF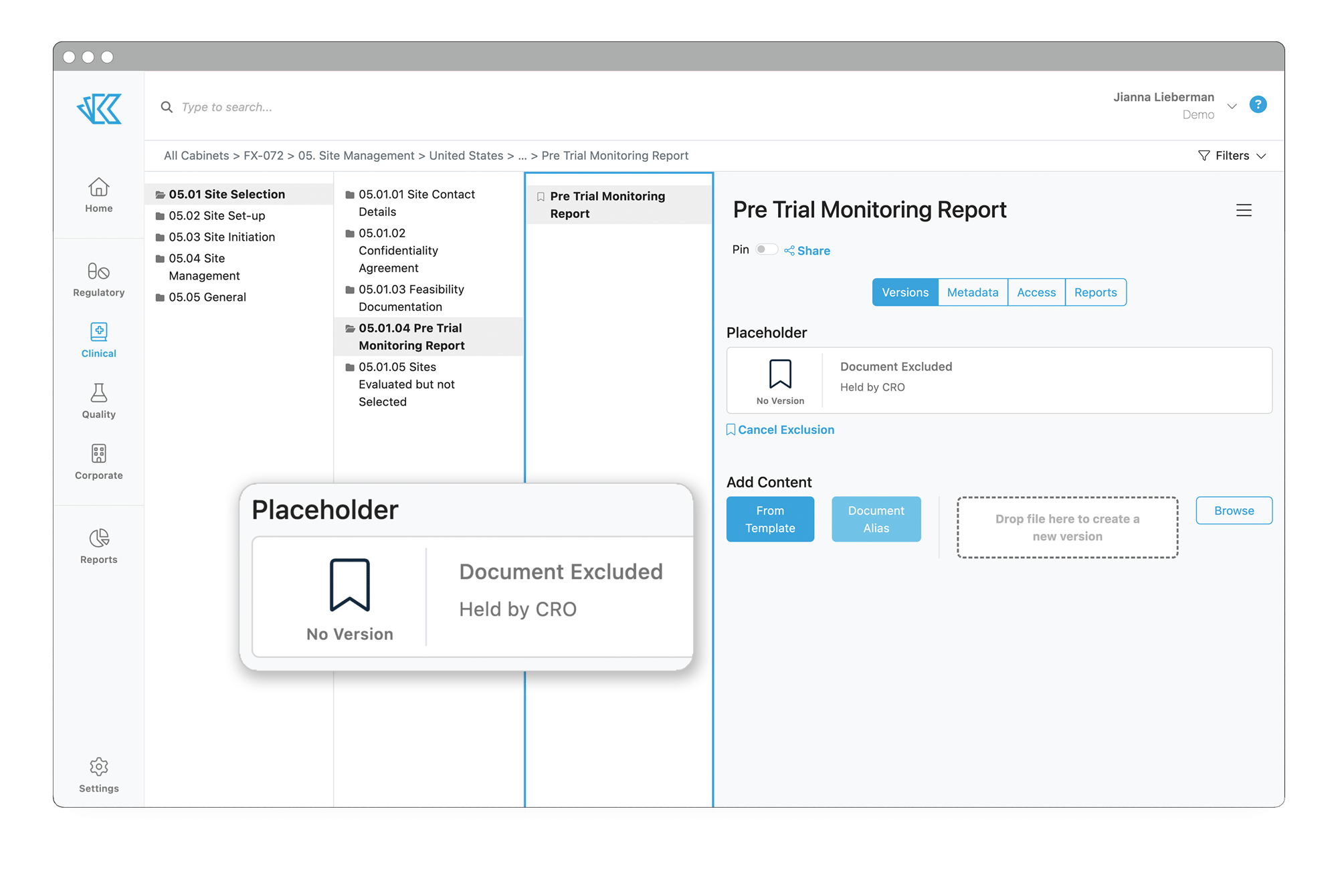 Inspection Ready at Every Step
With automatic audit trails, Part-11 Compliant e-Signatures and more, your documentation is inspection-ready as it's completed.
When inspection day comes, you want to be ready. In a digital world, readiness doesn't just mean your documentation is in order - you need to consider how you will grant access to the inspector, how they will navigate the system, and what they will be able to view. Grant access within minutes, allow inspectors to view final versions of documents (excluding draft versions), and streamline the trial narrative.
INSPECTION READINESS
Built-In GCP Compliance
We've built in GCP compliance features to ensure you are following best practices from Day 1. Kivo follows the TMF reference model to make it simple for inspectors to navigate the system. Automatic audit trails track all changes and approvals. Part 11 Compliant and fully secure, Kivo streamlines TMF compliance.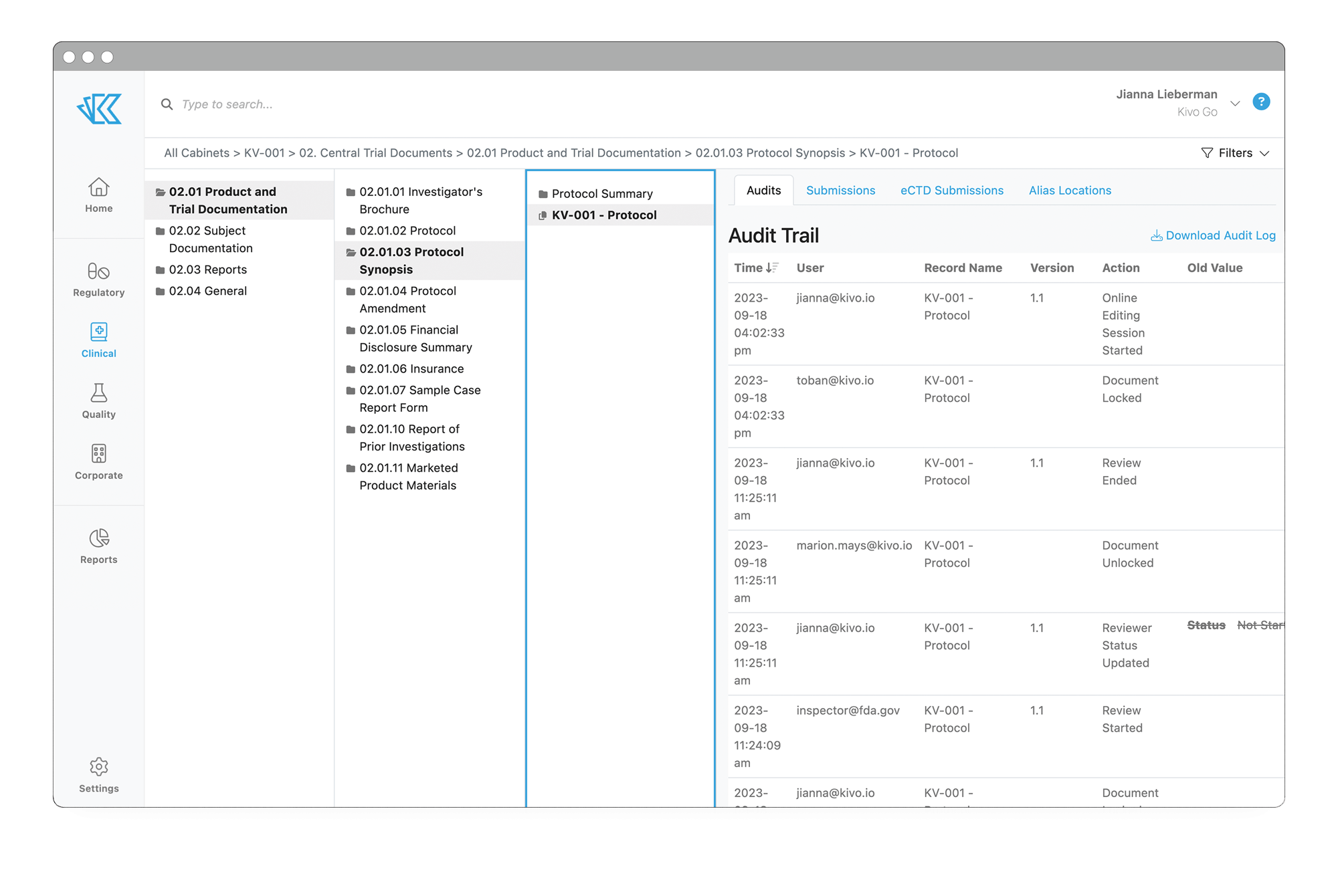 Improve your Inspection Readiness with:
TMF Reference Model
Kivo is built to the TMF reference model so you can easily orient you and your team to the system and streamline documentation.
Automatic Audit Trail
Track all changes, collaborative efforts, reviews, and approvals automatically. Run a report on who has viewed and/or edited any document.
Grant Inspector Access Instantly
No need to contact us to add an inspector. With our inspector-specific licenses, you can easy add an inspector into the system.
Fit-For-Purpose
Kivo was specifically built for the life sciences industry. As such, we have built in GCP guidelines to ensure you are working both efficiently and in a compliant manner.
Intelligent Reporting
Fully customizable reporting so you can keep eyes on your projects. Automate alerts as needed, so you never have to worry about something falling through the cracks.
Inspector View
Streamline the narrative of your trial with an inspector-specific view. Exclude draft versions of documents so the inspector has less to sort through.
Accelerate Your
Workflow with Kivo
See how Kivo can help your team reduce manual work and accelerate speed-to-market.
View Reviews On: