PROJECT & DOSSIER MANAGEMENT
Easily Plan & Manage Submissions
Give your entire team easy, controlled access to your submission or dossier documents - and organize their work together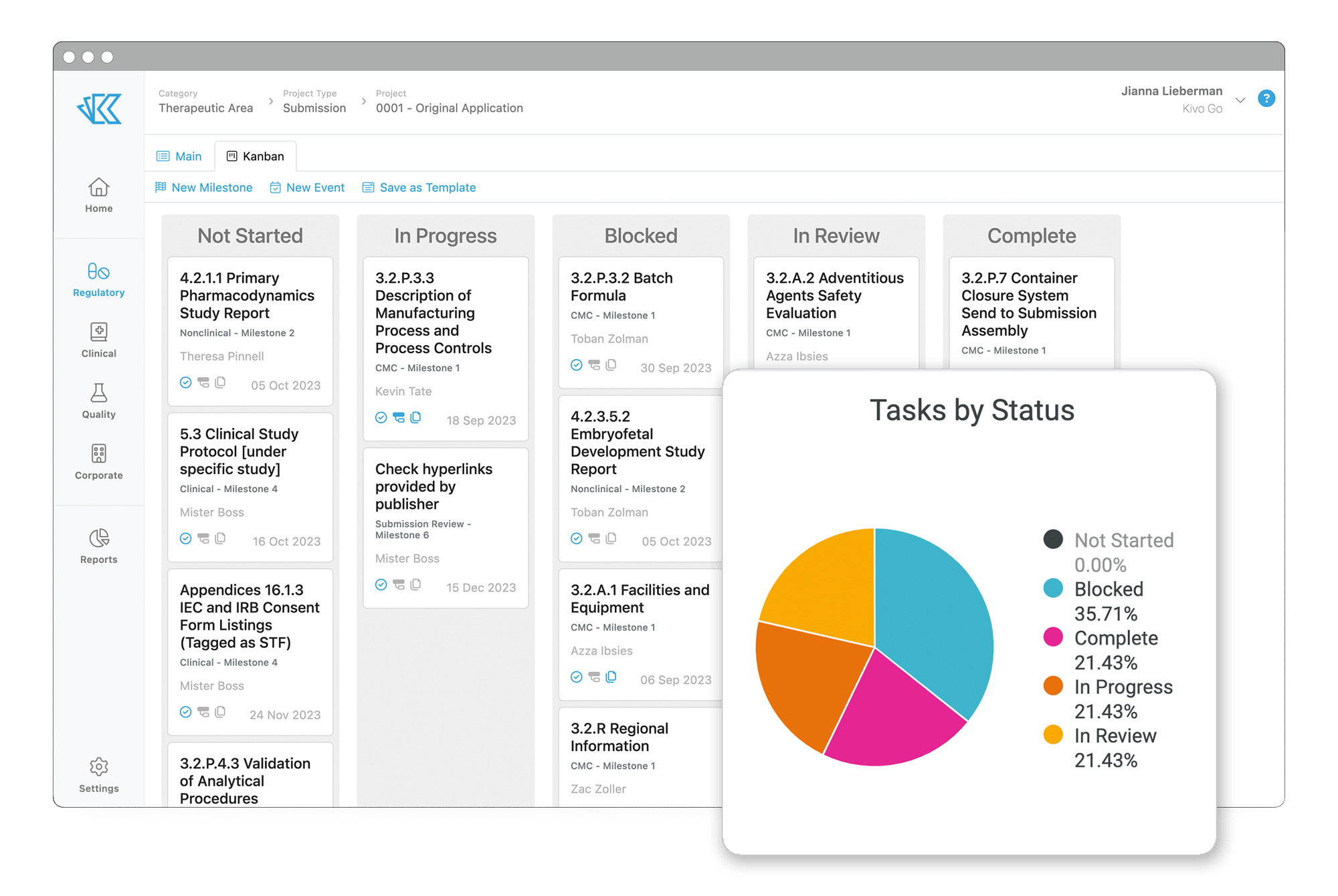 Project Management Built for Regulatory
Kivo makes it easy to manage your submissions - with control and visibility across every document, folder, cabiner and dossier.
Managing submissions and regulatory projects is complicated by nature - but it can be streamlined via a thoughtful combination of project management, reporting and intelligent automation. Kivo was built by and for regulatory experts to simplify the management of these complex submission processes - and maintain compliance at every step.
PROJECT AND DOSSIER MANAGEMENT
Less time chasing documents means less deadline stress
Because every document related to your submission project or dossier resides in Kivo's intuitive Document Management System - everyone on your team has access to everything they need, when they need it. Not only are those same documents then available to Kivo's eCTD Viewer and Submission Builder - but also to our project management and reporting tools - allowing you to easily track and manage submissions.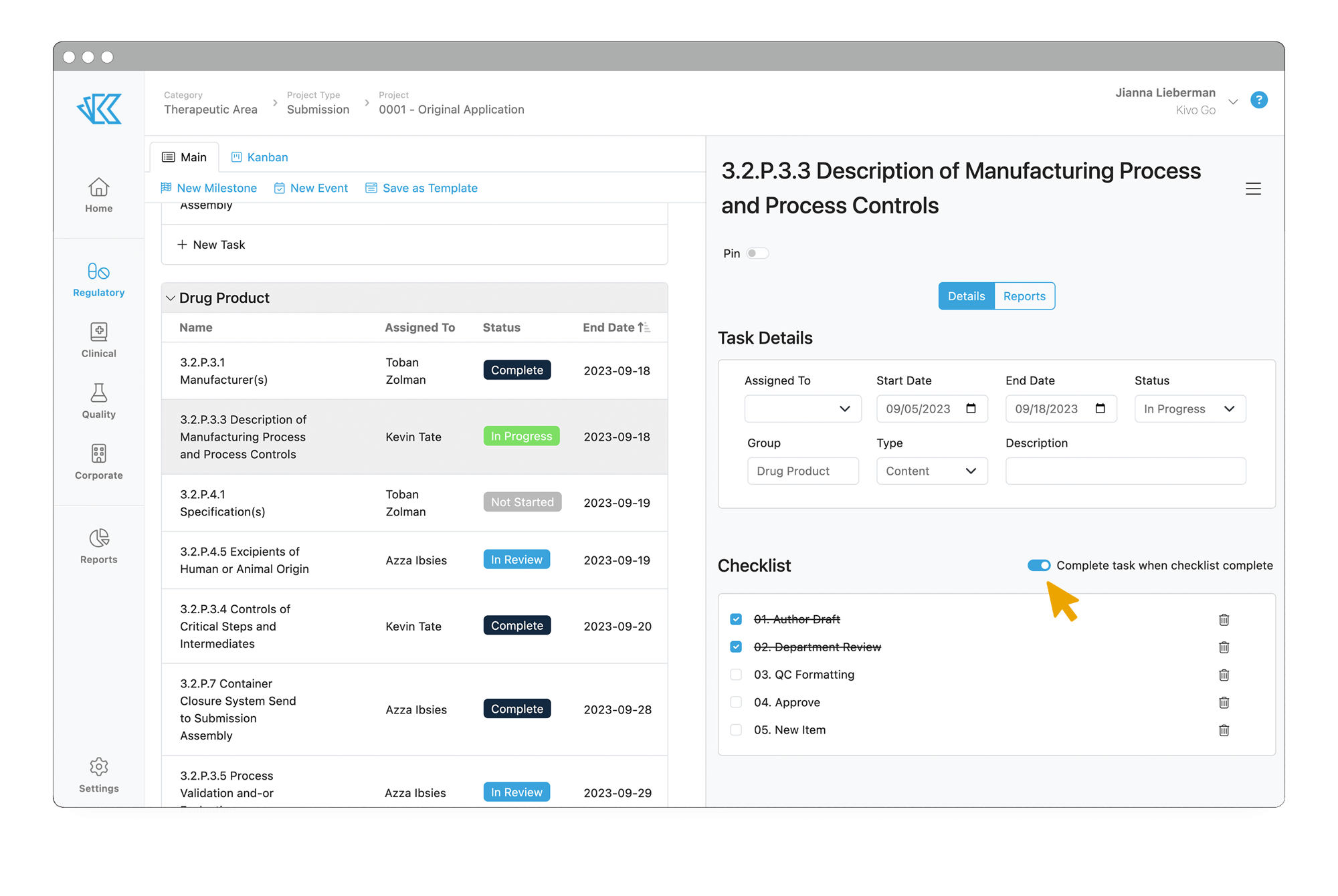 Project Management Features Include:
Kanban View
Easily drag and drop documents from one customizable status to the next. Status is color coded for viewing at a glance.
Link Content to the DMS
All documents reside directly in our DMS so you have instant access to every version, all metadata and audit trails
Project Tasks & Milestones
Build task templates for common project types that align with your SOPs. Add dependencies to gain visibility into timelines and potential blockers.
Correspondence & Commitments
Tie correspondence back to the project with metadata. Add commitments as needed, and build reporting on commitments by agency or timeframe.
Intelligent Reporting
Run reporting by user, vendor, document, project, submission...the list is (almost) endless. Then automate the reports you need to deliver straight to your inbox.
Controlled Access
Easily grant or revoke access to submissions at any time, from internal team members to third party vendors to your publisher, speeding up collaboration while maintaining compliance.
Accelerate Your
Workflow with Kivo
See how Kivo can help your team reduce manual work and accelerate speed-to-market.
View Reviews On: