CAPA MANAGEMENT
CAPA Compliance and Efficiency
A system you can trust to manage your CAPAs with confidence, consistency and compliance, including automation and reporting across all teams.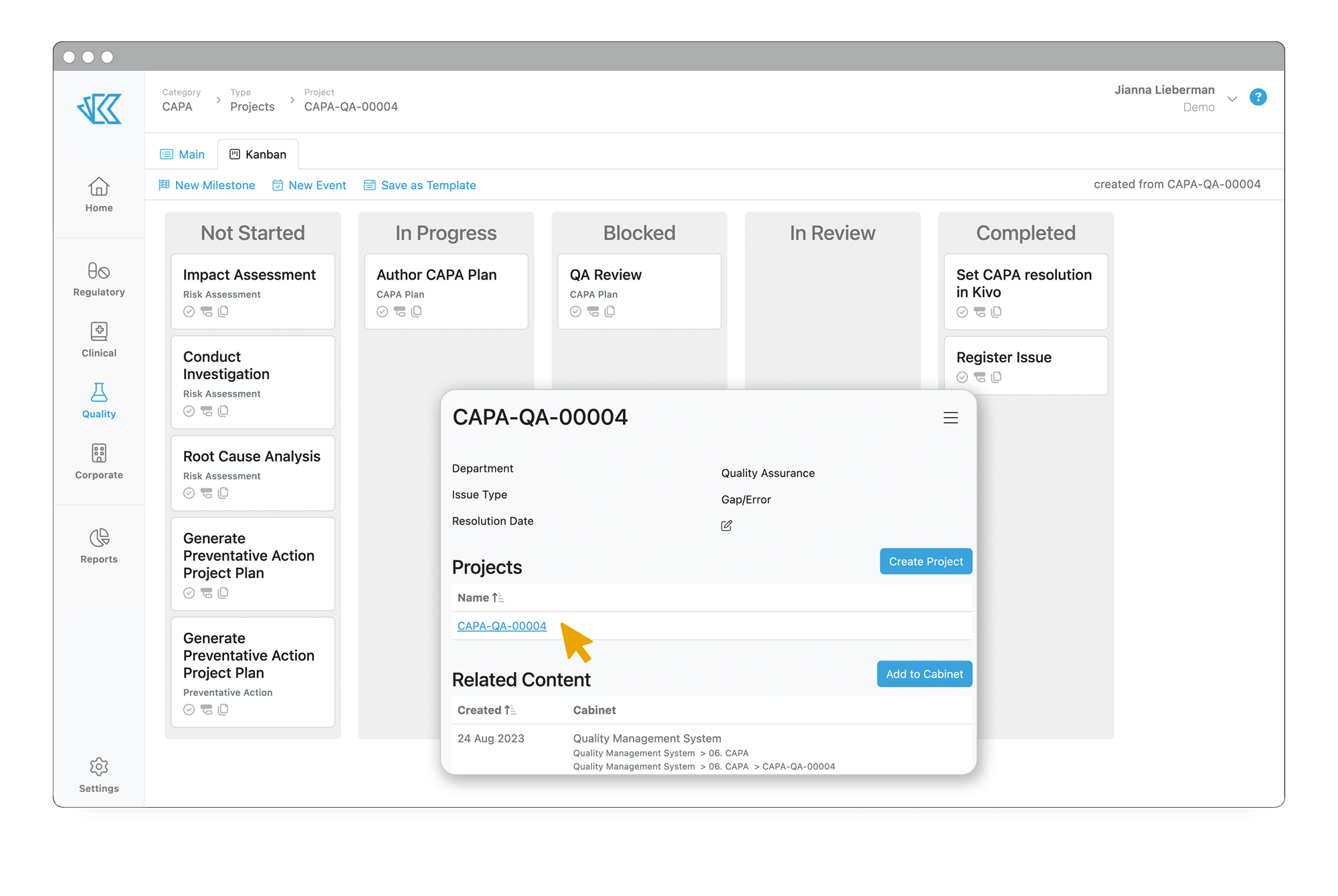 Reduce Manual Quality Workflows
Streamline CAPAs with standardized documents, workflows and automated reporting
CAPA projects need to be managed carefully - but that doesn't mean they need to be entirely manual. Kivo streamlines CAPA management by allowing you to to easily define templates and workflows that are automatically tracked across teams - including placeholders to assist with project reporting.
CAPA MANAGEMENT
Being ready to manage a CAPA can make all the difference
Despite best efforts, CAPAs happen. When they do, being ready to quickly address them in an efficient, consistent and compliant manner can have a significant impact on timelines and approvals. Kivo's CAPA management process allows you to efficiently structure and track the analysis and resolution of any nonconformities or deficiencies with confidence.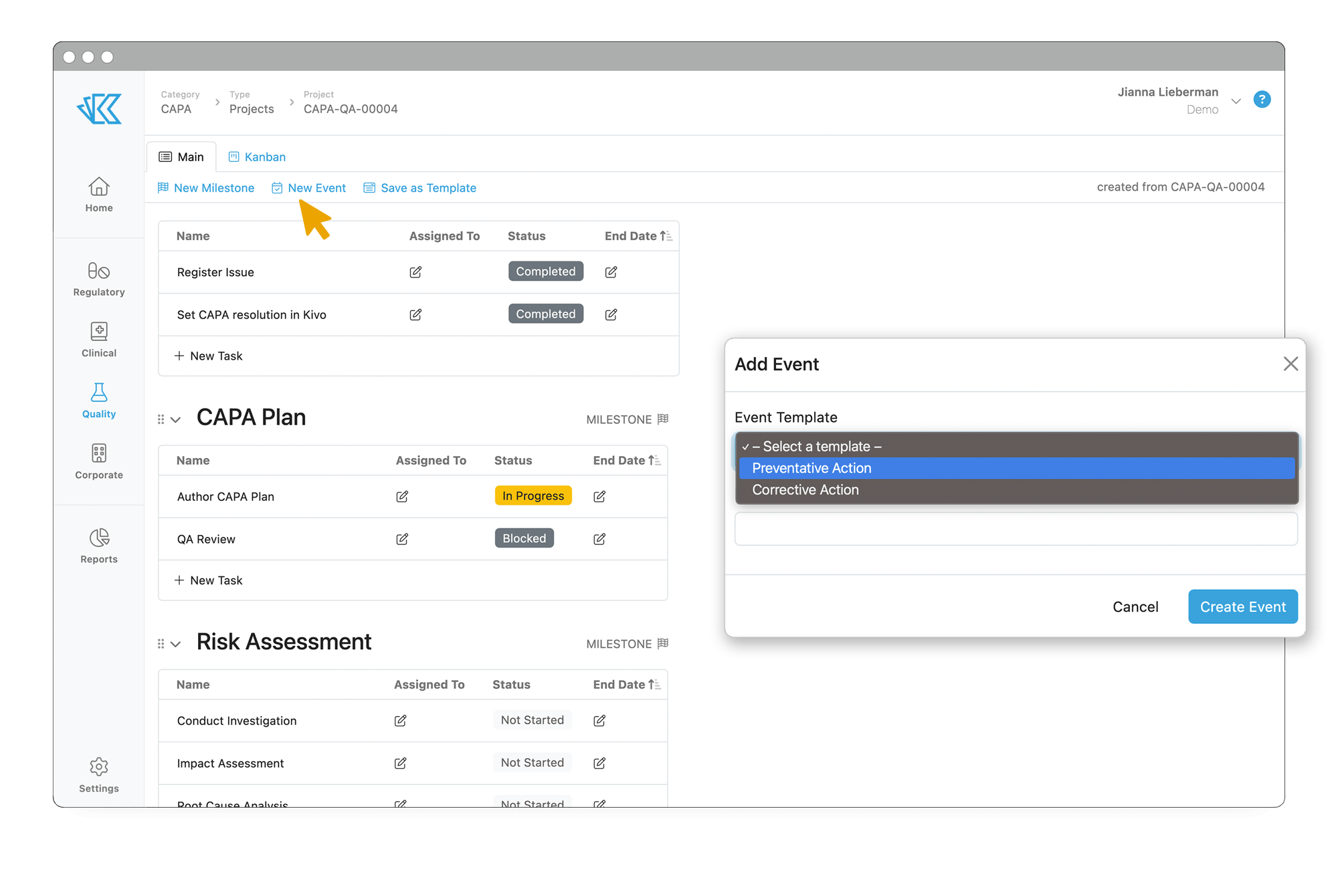 CAPA Management Benefits Include
Project Templates
Save time and increase consistency with document, task and project templates customized to your SOPs, so your team can focus on the content, not the management.
CAPA Project Management
Project Tasks & Placeholders can be automatically created, making tracking of CAPA projects and user activity easy across teams. Tasks link directly to the correct location.
Intelligent Reporting
Built-in reporting allows you to easily track the status of each CAPA project and document - or report across multiple projects & teams.
Part 11 Compliant
Validated and Part 11 Compliant, Kivo follows best practices for GxP as well as cloud security. Single Sign On, with no IT needed.
Accelerate Your
Workflow with Kivo
See how Kivo can help your team reduce manual work and accelerate speed-to-market.
View Reviews On: